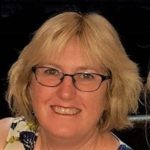 Andrea Mason Chair
Sustainability and Environment Consultant with a few other skills thrown in! Long time Landcarer, former Facilitator, former Chair Victorian Landcare Network and Leigh Catchment Group. Founding Chair of Bunanyung Landscape Alliance. Based near Ballarat and live on a small property with my husband. ALI projects include Jamaica, Fiji , Japan, Zambia and St Kitts Nevis.
Rob Youl
Vice Chair
Retired forester working in the farm forestry/Landcare/community project arena since 1981. Founding Chair of Australian Landcare International. Landowner St Arnaud district. Mentor to many in global Landcare. Many overseas ventures in Africa, Jamaica and more recently Japan.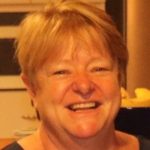 Belinda Brennan Secretary
Has been involved in Landcare, Natural Resource Management and Community Engagement fields for close to 30 years, in Victoria and Western Australia in both a professional and volunteer capacity. Currently Partnership and Engagement Team Leader for WGCMA. Belinda was an executive member of the Landcare Victoria Inc Committee of Management. Also on the Gippsland Southern Health Services Board. Belinda received the Heather Mitchell Award and used that to attend the Uganda Landcare Awards.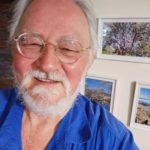 Phil Horner Treasurer
Retired systems developer and systems auditor. Active landcare networker in Ovens Valley NE Victoria. Secretary, Ovens Landcare Network; Treasurer, Victorian Landcare Council. Strong governance background with passion for the landcare movement. Past project manager of North East Regional Landcare Facilitator Initiative. Overseen riparian restoration projects along the Ovens River around Bright.
Liddy Nevile
A retired academic whose interests have included law, mathematics, computer science, children's education, Aboriginal Rock Art, developing the World Wide Web and making sure everyone, even those with disabilities, can use it, and more, in many countries - easy when one has lived a long life! Caring for land is a basic concern and helping people see how people power can do this, the Landcare way, is a priority.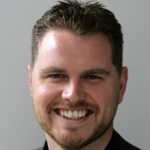 Clinton Muller
Previous coordinator for the Africa Landcare Network and Landcare International, hosted at the World Agroforestry Centre in Nairobi, Kenya working with smallholder farmer groups through collective action and institutional strengthening for improved natural resource management and livelihood outcomes. He has recently undertaken a study an International Landcare Study and was Executive Officer for Restoring Australia.

Joy Tukahirwa
A Natural Resources Management (NRM) specialist involved in Integrated Agricultural Research for Development (IAR4D) towards building socio ecological resilience among small scale farmers. She has over 30 years of experience working with national as well as international research systems to harness improved livelihoods with healthy landscapes across scales. She is a recipient of several research awards and fellowships including Rockefeller Foundation; Ford Foundation, European Economic Community (EEC) and Social Science Research Council (SSRC). Currently, as a founder and Trustee of Uganda Landcare Network (ULN) - a national platform promoting landcare stewardship, she is a team leader at ULN Secretariat. Championing undertakings in agroforestry among resource poor communities in Africa; a member of the Technical Advisory Group (TAG) of Restore East and South Africa (ESA) Program under Global Ever Greening Alliance; and a member of Kabale Agroforestry Network (KAN) Board.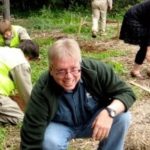 Darryl Ebenezer
Brings his experiences in the non-Government and environment sectors. With his partner and two children he has lived on the Sunshine Coast for more than 16 years. Participation in the life of his community has been many and varied with roles in groups such as the Maleny Community Centre, Maleny Neighbourhood Centre, Maleny Credit Union Charitable Trust and Maleny Unwired. Currently in the role of Executive Officer with Queensland Water and Land Carers, a State peak body with more than 395 member groups. He has also been the manager of Barung Landcare based in the Sunshine Coast Hinterland. Two main areas have occupied Darryl's attention over the long-term – activating and mobilising people to become involved in worthwhile projects and seeking long-term sustainable outcomes to assist people to achieve those aims.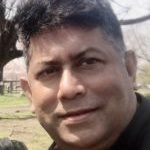 Shaikh Tanveer Hossain
Engaged in sustainable agriculture practices with more than 25 years in national research, international and non-governmental organizations. He is passionate about using agro-ecological approaches to make agricultural and food systems more sustainable. His extensive research on innovative organic agriculture on small farmers' living conditions has resulted improvement of rural livelihood and brought several professional awards in his career. He is voluntarily serving as Founder President of "Landcare Bangladesh" established in 2013. Tanveer has been designated as "IFOAM Ambassador" and "Ambassador" of Asian Local Government for Organic Asia (ALGOA) as well.
Dennis Garrity
A systems agronomist and research leader whose career has been focused on the development of small-scale farming systems in the tropics. He is currently Drylands Ambassador for the UN Convention to Combat Desertification and Distinguished Senior Research Fellow at the World Agroforestry Centre (ICRAF), Nairobi. He served as Director General of the Centre from 2001 to 2011. He is currently leading an effort on the perennialization of agriculture in the 21st Century, building more productive and environmentally sound farming systems through a global Partnership to Create an EverGreen Agriculture. He also chairs the Steering Committee for Landcare International.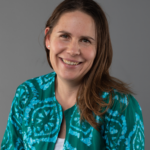 Mieke Bourne Ochieng
An Engagement Process Specialist in the SHARED Hub at World Agroforestry in Nairobi, Kenya. Mieke was coordinating Landcare International until it joined forces with Global Landcare and supports the African Landcare Network. Mieke has been working with smallholder farmers and groups in Sub-saharan Africa for improved land management and enhanced livelihoods. She is passionate about supporting greater local ownership and collective action on the continent and beyond.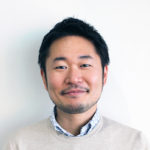 Kazuki Kagohashi
An associate professor at Nanzan University, Japan, and has been involved in Landcare since he was working at the Institute for Social Ethics with Dr. Michael Seigel. In collaboration with ALI, Kazuki contributed to organizing the 1st International Conference of Landcare Studies in Japan in 2017. As a researcher, whose expertise is environmental economics and global environmental studies, he has been interested in how Landcare can be applied in different social context to solve local issues and foster sustainable development. Kazuki has also been the vice chair of Secretariat to Promote the Establishment of Landcare in Japan (SPELJ).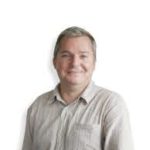 Nick Edgar
NIck has a bevy of qualifications (including a PhD in applied freshwater management) and academic achievements almost wider than his office wall allows, Nick is the driving force leading the NZLT team. Nick has been with the trust for 16 years, 11 as CEO, which in turn creates many hats for him to wear as our leader, lobbyist, spokesperson, man on the ground, academic, board of trustees conduit, strategist and so much more. And all for the greater cause – the environment and namely the health of New Zealand's waterways.
Solomoni Q. Nagaunavou
A Senior Technical Assistant at Ministry of Agriculture, Fiji. He is the National Reporting Officer for United Nations Convention to Combat Dessertification since 2012 and part of the intergovernmental Working Group - Future Strategic framewok of UNCCD. He has worked on many important Ministry of Agriculture initiatives for climate change adaptation and mitigation and better utilization of land. Solo is a member of Fiji's National Landcare Steering Committee.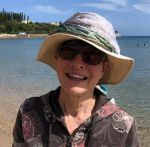 Pamela Greet
Pamela Greet is an experienced leader in the for-purpose sector with wide experience in developing capacity building, engagement and strategic advocacy across disaster response, rural and remote communities, health and well-being initiatives. She has worked across Queensland, nationally and internationally. Currently she is Principal of Future Ag Queensland as well as being a board member of Camerata and heavily engaged with Queensland Rural Regional and Remote Women's Network.
Mubarak Yaqub
Landcare Pakistan
Awadh Chemangei
Uganda Landcare
Simon Nyanga
Uganda Landcare