From the Board…
When organisations, or associations, or alliances, get together to pursue a common purpose, they usually think very carefully about how they will operate. Then they have to develop goals and strategies that will advance their mission. And then they have work to do!
Landcare is an established association that brings people together so they can work collaboratively on matters of importance to them. That is, Landcare is all about people.  Once the people have good settings they will determine what is best for them and how best to achieve it, and very often demonstrate incredible outcomes.
Similarly, when groups from different countries get together, they need to think carefully how they wish to establish their membership. It is no accident that 'global' was chosen for Global Landcare. This means there are no national borders involved but national groups can join, and importantly, individuals too can participate. The main goal is to come together to work together to achieve goals established and implemented together.
Forming the appropriate goals and administrative structures for Global Landcare has been a major task for the Board for the first year. We are now well on the way to what we trust will be a productive and satisfying future.
We welcome our 3 new Board members to the team:
Mubarak Yaqub, Pakistan, Simon Nyanga, Uganda and Awadh Chemangei, Uganda.
Community Grants Program 2021-2022
All donations to the Global Landcare Program are tax deductible and all the fund Board members are volunteers, 100% of your donations goes to fund projects and to support training. – and we know where our funds are going.
Global Landcare only gives funds to groups visited by its volunteer members and assessed personally, so you can be sure your donation will be spent where it is needed.
You can read about 12 current community gardens projects on our website at: https://globallandcare.org/community-gardens-program/
Our wish list includes:
Development of on line training resources to support everyone when face-to-face isn't available
Supporting landcare groups undertake vital work – demand can be greater than funds available. Here are some great projects we would love to support
https://globallandcare.org/potential-projects-that-need-your-help
Supporting overseas Landcare members to join us at the next National Landcare Conference;
Supporting the development of the Landcare program in the Pacific.
To donate, just go to our website – https://globallandcare.org/donate/
2021 Small grants Program Summary
Of 40 applications  26 from 9 countries were given @ $AUD 500 per project as follows: Cameroon (1), DRC (1), Kenya (2), Nigeria (1), Pakistan (1), Rwanda (1),Timor Leste (2), Uganda (11), Zimbabwe (6)
Many of the proposed projects show that by working together, communities can take the initiative and care for both their country and their community. It is not money that makes the difference but the collaboration of people, young and older, usually with just a small amount of cash for the necessities of the project. We all continue to be very impressed by what can and is done in locally appropriate ways by local participants who choose to 'care together'.
Clearly, climate change is in everyone's mind and the projects reflect the recognition given to the greening of the world for everyone's benefit. More than one million trees are expected to be planted because of this year's projects. The new trees are noticeably being planted particularly to provide both food and a safer, cooler environment. Along with the many other things being achieved, it is a wonderful reminder that we can all help make a better future by acting locally and thinking globally.
Global Landcare Webinars
There is incredible work occurring in Landcare outside of Australian borders. See the Global Landcare video at https://www.youtube.com/watch?v=F1_7vAetBuU
Global Landcare and Social Resilience
As Dr Shaikh Tanveer Hossain tells us, "social resilience can create productive, sustainable societies. It is important of local communities' for appropriate preparedness and responses to environmental and resource crises. Inclusive social resilience is not only about adapting to adverse situations but also about contributing individual skills to make societies and communities harmonious and inclusive. it is vital to train and make aware of local communities with innovations for the productive society and also cope with difference environmental and social challenges."
Dr Hossain hosted a talk on  "Building Community-based Social Resilience" (organized by the Asian Productivity Organization) with Dr. Kazuki Kagohashi (a Global Landcare member) on 19 October. Dr Kazuki shared some communality-based social resilience practices in Japan and also examples of Landcare in Australia.
The YouTube link is here: https://www.youtube.com/watch?v=nbZVw41P9DY
Landcare Australia Webinars
Landcare Australia is offering webinars that can be accessed from their website at
https://landcareaustralia.org.au/national-landcare-conference-webinar/
You can subscribe to their series for participation in up-coming events and can join in or view the webinars when they are archived.
News from the Regions
The Forest Underground– Book Launch
ISCAST invites you to the FREE online book launch on 30 April, 7:00p.m. AEST on Zoom. We welcome our friends from across the globe to join us as we celebrate the publication of this inspiring story of discovery, faith, and hope. 
The launch will consist of a talk from Tony, readings from the book, a Q&A and an address from a guest speaker!
The Forest Underground offers tangible hope for climate change, as well as a deeply moving account of Tony's faith-journey. In a seemingly hopeless crisis, this is the good-news story that will move hearts and hands to care for the planet.
We can't wait to celebrate this miraculous story with you!
Register Now
Australian Junior Landcare – for everyone!
Junior Landcare is now on YouTuble for everyone.
Explore the new Junior Landcare YouTube channel (https://landcareaustralia.us1.list-manage.com/track/click?u=c874938162801405204f0d115&id=90687a7e8b&e=c022e9d88b), featuring fun educational environmental activities with Junior Landcare Ambassador Costa Georgiadis. Watch Costa's welcome to Junior Landcare video (https://landcareaustralia.us1.list-manage.com/track/click?u=c874938162801405204f0d115&id=bb540204cb&e=c022e9d88b.)
Costa has filmed dozens of Junior Landcare videos to engage young students in learning about how they can play a part in caring for the environment. The videos correspond with the Learning Activities designed for children of all ages on https://juniorlandcare.org.au, and are categorised into playlists: biodiversity, food production, waste management, and Indigenous perspectives
(https://landcareaustralia.us1.list-manage.com/track/click?u=c874938162801405204f0d115&id=f9181d0444&e=c022e9d88b.)
Plus, Costa has made even more videos just for FUN. It's easy to involve children in environmental sustainability activities at school, at home or in your community. Subscribe to the Junior Landcare channel for the latest videos and to watch premiers. Explore the Learning Centre for ready-to-go lessons that meet learning outcomes
(https://landcareaustralia.us1.list-manage.com/track/click?u=c874938162801405204f0d115&id=970ded9c04&e=c022e9d88b.)
News from the Global EverGreening Alliance
Many organisations, including GL, are members of this alliance. See the great new video at https://vimeo.com/586199103
UN Climate Statement / Dr Garrity's response – 09 Aug, 2021
UN Climate Change Welcomes [Intergovernmental panel on Climate Change] IPCC's Summary for Policy Makers on the Physical Science Basis of Climate Change (from https://unfccc.int/news/un-climate-change-welcomes-ipcc-s-summary-for-policy-makers-on-the-physical-science-basis-of-climate?utm_source=GEA+Newsletter&utm_campaign=1e355dbed6-EMAIL_CAMPAIGN_2021_09_09_07_59&utm_medium=email&utm_term=0_de9f9d6d99-1e355dbed6-408004569&mc_cid=1e355dbed6&mc_eid=7de789c773)
"UN Climate Change News, 9 August 2021 – The Working Group I contribution to the IPCC's Sixth Assessment report confirms that it is indisputable that human influence has warmed the climate system, raising global surface temperature. The report provides an update onthe physical science basis of climate change and confirms that there is no going back from some changes that are already affecting the climate system.
Recent changes in the climate are widespread, rapid and intensifying and impacts are affecting every region on Earth, including the oceans. Many weather and climate extremes such as heatwaves, heavy rainfall, droughts and tropical cyclones have become more frequent and severe. …
The report identifies that the level of future emissions will determine the level of future temperature rise and the severity of future climate change and the associated impacts and risks. Not only have CO2 concentrations increased in the Earth's atmosphere, but the rate of the increase has also sped up. …
Unless there are rapid, sustained and large-scale reductions of climate change-causing greenhouse gas emissions, including CO2, methane and others, the goal of limiting global warming to 1.5C compared to pre-industrial levels, as enshrined in the Paris Agreement, will be beyond reach.
This assessment of the latest science is a severe warning regarding the well-being of human society and all life on Earth. It is testimony to the fact that efforts to reduce greenhouse gas emissions over the past decades have been wholly insufficient…."
Read more. The Summary for Policymakers of the Working Group I contribution to the Sixth Assessment Report (AR6) as well as additional materials and information are available here."
See https://www.ipcc.ch/report/ar6/wg1/
Dr Dennis Garrity Board Chair, Global EverGreening Alliance, has published "Code Red and Code Green – Turning the climate crisis into an ever greening opportunity" (available
at https://www.evergreening.org/wp-content/uploads/2021/08/GEA-Chair-responds-to-the-IPPCs-Sixth-Assessment-Report.pdf)
Dr Garrity offers some powerful ideas with the following headings:
We are on the precipice of irreversible damage — and the prognosis for all of humanity is dire.
We must act as a global community — to avoid more frequent, more intense humanitarian crises and more terrible outcomes than we've experienced so far.
We also have a duty to prevent further destruction by ramping up our efforts to capture carbon from the atmosphere.
An evergreen and more verdant Earth is possible simply by learning to better care for the land on the only
planet that we have.
Finally, he asks: "Can our sober recognition that this is 'a code red for humanity' be the spur to mobilize ourselves to also realize a 'code green' – the imperative to respectfully and rapidly evergreen our earth? A big part of our ability to continue thriving on this planet will surely depend upon it."
News from Newsletters – news from the world via newsletters
Restore Africa
Acting on Restoration
As part of The Restore Africa programme, Evergreening and Tamarsek, a Singapore company, have partnered up to work on Restoring Africa. The EGA programme has been designed for inclusive and collaborative implementation in partnership with the governments of participating countries, members of the Global EverGreening Alliance,  and grassroots organisations.
The Tamersek project will directly support tens of thousands of small-scale farmers in restoring their land, while
directly addressing the climate emergency the world faces. Temasek and its staff have pledged to regrow over two million trees over the next five years, strengthening ecosystems and increasing carbon storage in the Kenyan landscape across a project area of more than 32,000 hectares.
This Restoring Trees and Livelihoods in Kenya program is scaling the adoption of EverGreening practices, including FMNR and other contextually appropriate agroforestry approaches to promote Nature-based Solutions globally. The five-year project began implementation in September 2021.
7 Ways African Leaders are restoring their landscapes
(from https://afr100.org/content/7-ways-african-leaders-are-restoring-their-landscapes)
"In the past six years, the African Forest Landscape Restoration Initiative (AFR100) has mobilized leaders across 31 countries to fight climate change, rural poverty, and the erosion of the continent's biodiversity.
To achieve those goals, governments have committed to restore nearly 128 million hectares of land, an area the size of Egypt, by growing trees in forests and on farms, restoring grasslands, and planting mangroves. Why? Restored landscapes would provide more food, water, energy, and jobs for millions of people living across Africa. The economic opportunity is too great to pass up: Each $1 invested in restoration can provide $7-$30 in economic benefits. And those healthy rural landscapes, a nature-based solution to climate change, would store gigatons of planet-warming carbon dioxide."
EverGreening Global Alliance at COP26
We made some noise and announced big commitments at COP26. Read the wrap up blog and get a glimpse of our representatives below: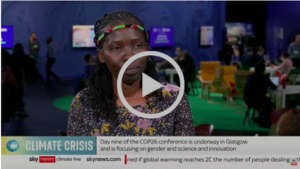 (Available from https://evergreening.us20.list-manage.com/track/click?u=29f565a063f6d22d672cd8933&id=ddd8b85291&e=7de789c773)
REDD+ What is that?
(from https://www.wildlifeworks.com/)
"REDD+ (Reducing Emissions from Deforestation and Degradation), is a climate change mitigation strategy introduced by the United Nations to help stop the destruction of the world's forests which is contributing massively to climate change.
The carbon market is used to support these efforts and bring direct benefits to communities. REDD+ Voluntary Emissions Reductions, (VERs), are issued on an annual basis by third party verifiers only after the forest has been successfully protected and sustainable economic alternatives have been created for the community, such as job creation initiatives and agricultural intensification programs."
(video link is https://youtu.be/FOpWu9s3S_g)
"In 2011, the Wildlife Works Kasigau Corridor REDD+ Project was successfully validated and verified under the Verified Carbon Standard (VCS) and the Climate, Community and Biodiversity Standard (CCB). This was the world's first REDD+ project to receive issuance of carbon credits and is the world's first VCS REDD+ mega-project, in that it will result in the avoidance of over 1.5 million tonnes of CO2-e emissions per year for the next 30 years.
Wildlife Works' ground-breaking Kasigau REDD+ project protects over 500,000 acres of highly threatened Kenyan forest, securing the entire wildlife migration corridor between Tsavo East and Tsavo West National Parks, and brings the benefits of direct carbon financing to more than 100,000 people in the surrounding communities.
"REDD+ brings a positive change to our region with real and direct solutions for poverty alleviation that will uplift our community" said Chief Kizaka of Kasigau Location in the Voi District who represents over 12,000 people. Chief Kizaka added; "This is not charity. Carbon money helps us meet basic needs and improve our lifestyle. The money is earned through conservation activities that afford us the ability to protect our environment."
The Kasigau Corridor REDD+ project was awarded the additional distinction of Gold level status by the CCB for exceptional biodiversity and climate benefits. The project area is home to a fantastic diversity of over 50 species of large mammals, more than 20 species of bats and over 300 species of birds and important populations of IUCN Red List species such as; Grevy's Zebra, Cheetah, Lion, African Wild Dog as well as over 2,000 African elephants."
from https://www.wildlifeworks.com/what-we-do
See more about the project at https://www.wildlifeworks.com/kenya and watch the promotional video – to understand how the changes are made.
Community NRM in Timor Leste
(a report from Crawford Fund website: https://www.crawfordfund.org/news/landcare-approach-to-community-nrm-in-timor-leste/)
A few years ago, the Crawford Fund organised a journalist visit to Timor Leste, with the leader of the ACIAR Seeds of Life (SoL) project, John Dalton. He was interviewed  by ABC journalist Sarina Locke.
Today, John is a mentor within a project to initiate a Landcare approach to community Natural Resource Management (NRM) in collaboration with Timorese colleagues from the SoL project. Despite all the problems caused by nature and the Covid pandemic, John has reported the work is underway, indicating progress was made possible through excellent communication and trust built over many years.
Bug Hunting for Juniors
The December 2021 Junior Landcarer newsletter gives us a link to an interesting lesson on bugs from Costa Georgiadis (at https://www.youtube.com/watch?v=i6vHTfdMCVs), suitable for kids everywhere. Costa finds butterflies, caterpillars, bees, and so much more. Kids can follow on by watching Bug Hunt video 2 "What attracts bugs to a home" and video 3 "When do insects go out and when do they stay at home?" Insects may not be as cute and cuddly as other animals but there is a secret world of bugs all around us. As indicated above, the Junior Landcare Youtube Channel is home to a wealth of fun videos and activities for kids. Subscribe today.
Simple thirst quencher for thirsty wildlife
With some very simple objects, a problem can be alerted. The design uses a 20-litre water container, a battery-operated low flow tap timer, a few bits of plumbing hardware and a shallow ceramic dish. It is easy to make and install and can save the lives of precious creatures. See full story and instructions.
Echidna drinking from a Pop-up Puddle
What is Landcare?
From the Grayson Landcare group in the US, we learn that:
Grayson LandCare is a member-driven non-profit, addressing the challenges of life in a rural, agricultural community.
and that
LandCare promotes economic self-reliance, preserves local traditions, and helps landowners to protect and enhance our natural heritage by starting conversations, problem-solving, and appreciating the value of the place we call home.
Such statements help us remember that while we may think in terms of the work we do, the role Landcare plays, is effectively and importantly, bringing people together – enabling them to choose what to do and, in fact, to do it!
Papua New Guinea Forestry Staff Recognised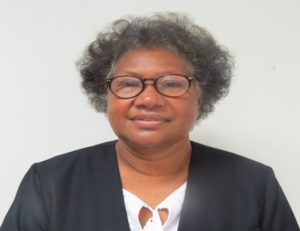 Dr Ruth Turia has spent more than 40 years with the PNG forestry sector; 30 of which was with the government forestry agency working in various sections, from industrial forest monitoring (enforcement and compliance), forest policy and planning, project management and 10 years with educational institutions (7 as a postgraduate student and 3 as an academic staff member).
In her last position with the PNG National Forest Service as Director of Forest Policy and Planning she engaged with both national and international agencies on issues relating to forestry and general policy issues relating to natural resource management and climate change.
Regional conservation action – Industry and Mining or Landcare or all three?
Environs Kimberley (from https://d3n8a8pro7vhmx.cloudfront.net/environskimberley/pages/2742/attachments/original/1630290168/EK_News_Issue_93_Aug_2021.pdf?1630290168)
Bulletin of Environs Kimberley – Issue 93 / August 2021
(image of Dimond Gorge, about to be protected in a National Park – dams will be banned. Photo: Adam Monk)
"People have actively protected the Kimberley over millennia and maintained a rich landscape with species found nowhere else on earth. We pay tribute to them. Over the past few decades, the local community got together to ensure this magnificent region, particularly the west Kimberley, wasn't turned into an industrial and urban conglomeration like nearly everywhere else in the world. As more destructive developments came, the community pushed back. In 1996, a band of three got together around a kitchen table in Broome to take action to protect the Fitzroy River from dams and cotton farms by supporting traditional owners to defend their Country. Environs Kimberley (EK) was born.
"From humble beginnings, EK has evolved into one of the country's premier regional conservation organisations, with over 16,000 supporters and growing. We take the protection of the globally significant environment here extremely seriously. We won't shy away from the biggest multi-national corporations, hostile governments and billionaires if their proposals threaten the integrity of the world's most intact tropical savannah and the least spoiled coastline in the world."
There is lots to read about in this newsletter – Subscription is also available online at: https://www.environskimberley.org.au
Saving trees as treasures
Trees have conservation status? Yes!! Botanic Gardens Conservational International (BGCI https://www.bgci.org/) have published The Global Tree Assessment, a report assessing the conservation status of every known tree species – see https://www.bgci.org/resources/bgci-databases/globaltree-portal/).
"A global network of over 60 institutional partners and over 500 experts researched 58,497 tree species over a period of 5 years. What an incredible effort! Yet another example of what we can achieve when we work together." (from EGA)
"Through the Global Tree Assessment, intensive research has been undertaken over the past five years to compile extinction risk information on the 58,497 tree species worldwide. We now know that 30% of tree species are threatened with extinction, and at least 142 tree species are recorded as extinct. The main threats to tree species are forest clearance and other forms of habitat loss, direct exploitation for timber and other products and the spread of invasive pests and diseases. Climate change is also having a clearly measurable impact." from BGCI
BCGI says "It is crucial that we use the information now available to manage, conserve and restore threatened tree species and tree diversity. This will prevent extinction of trees and the associated plants, animals and fungi that depend on them, sustain livelihoods and ensure the ecological health of the planet."
Read the report https://www.bgci.org/wp/wp-content/uploads/2021/08/FINAL-GTAReportMedRes-1.pdf
30 Years of Bush Heritage in Australia
Starting with nothing, one might say, Bush heritage has not only lasted 30 years but has a string of achievements. Watch the founder Bob Brown tell the story at https://www.youtube.com/watch?v=nyI_I7lxJcw&feature=emb_imp_woyt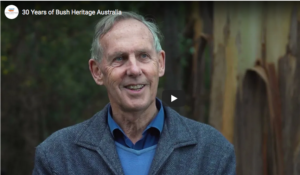 Dung Beetles and Nurseries Multiplying
(from Bass Coast Landcare network September newsletter – see https://www.basscoastlandcare.org.au/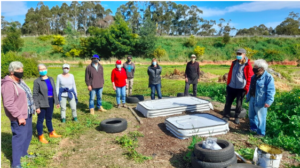 We often say, from little things, big things grow! A Landcare group is breeding tiny beetles, dung beetles.
"Dung beetles bury cattle dung. By doing so, they eliminate breeding grounds for buffalo and bush flies and return nutrients, such as phosphate and nitrogen, to the soil.
The dung beetle tunnels also create an environment rich in microbes and provide a habitat for earthworms.
There are two types of dung beetles: tunnelling beetles that build a nest directly beneath the dung pad and beetles that create balls of dung which are rolled to a nesting site further away. The tunnels the dung beetles create in the ground help to aerate the soil. This improves rainwater penetration and reduces run-off into waterways."
A dung beetle nest is a complex space:
There are hundreds of types of dung beetles and they are often specialists in the kinds of dung they can manage – so increasing the populations of useful beetles is a worthwhile challenge – and can be fun!
Read more at https://www.nma.gov.au/defining-moments/resources/dung-beetles-in-australia