Donating to support these projects is easy!
The following projects have applied to our Global Landcare Program and are deemed eligible for funding (in no particular order):
Ethiopia, Uganda, Zimbabwe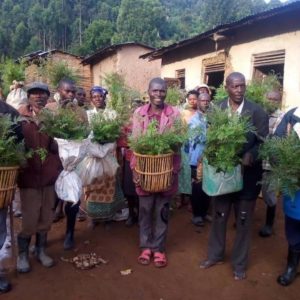 Training and ongoing support for rural and semi-urban communities in Africa to help them manage and utilise their resources sustainably. The program will assist set up of gardens including access to suitable land, the purchase of adequate tools and/or water storage capacity to keep them growing, infrastructure such as local nursery, garden plots, water systems, protective shade and fencing.
Enhanced visibility of Junior Landcare Programme in Uganda
Junior Landcare Programme is a success story in Uganda. The programme is steadily growing with many schools enrolling in the programme. An effort to increase the programme visibility provides opportunities of scaling it across scales with multiple benefits (nutrition, innovative outdoor learning , eco-health and profitable enterprises ) accruing across scales: To profile and brand Junior Landcare schools as part of a youth empowerment platform in landcare; To design an annual Junior Landcare Newsletter format and publish 2020 version; To develop and test a performance monitoring tool for Junior landcare programme to capture news; To build a viable network of Junior Lancare Programme stakeholders (pupils, facilitators and partners).
Urban Landcare, Lahore, Pakistan
Environmental Awareness and education for new Shalimar Colony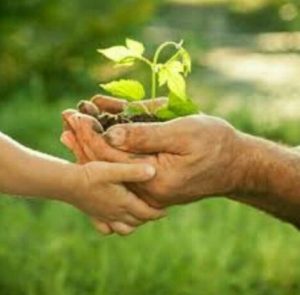 Lahore is the 2nd polluted city in the world according to Nov 2019 report. Polluted air is dusty and black due to carbon gases emission by industries and Old vehicles and smoke. There is an urgent need for environment awareness and education and also actions. Project will include: Two One-Day 40 families Seminars on Environment Family Awareness & Education; 40 fruit plants, 1 to each family for growing at home; 40 tomato plants, 1 to each family 40 Red chilli plants, 1 for each family.
Provide trainings and modern agriculture skills to impoverished communities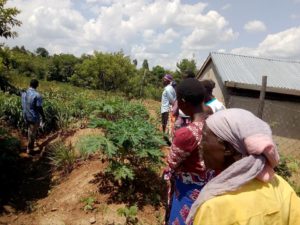 To provide trainings and modern agriculture skills to impoverished communities in Kenya by developing fertile grounds to nourish organic foods, support a thriving ecosystem, and change lives of community members with food security and health.
GIERI/Landcare Network, Uvira, Democratic Republic of Congo
Support the enhancement of the socio-economic situation of the affected families by the floods that occurred in Uvira
To support the enhancement of the socio-economic situation of the affected families by the floods that occurred in uvira; To support income generating activities of 120 affected household in food and economic security; To train 120 households chiefs in ecological market gardening and agribusiness for three days in Uvira.
Kyandra Landcare Self Help Group, Machakos, Kenya
Community nursery establishment
The group would like to develop a tree nursery for commercial, community and private use. In Machakos, water for nurseries is limited so the group would use the funds to buy a water tank and then each member will contribute towards the nursery establishment.
Landcare Farmers Union Pakistan, Faisalabad, Pakistan
Organic Farming Promotion through training and information sharing for food, nutrition and income security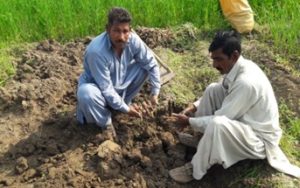 Build the communities capacity to secure their own food, nutrition and income at household level to alleviate poverty. LFU Pakistan mainly focuses on sustainable improvement of livelihoods of small scale farmers through sustainable agriculture and in particular organic farming, a system of farming using locally available materials to improve the soil, yield and farmers standards of living.
Masaka District Landcare Chapter, Masaka, Uganda
Scaling Fruit Trees for School Project
The project will train schoolchildren, teachers and parents to raise fruits tree nursery at school and plant both at school and in the community. The community will be empowered to take on indigenous species to address the deforestation challenge that is facing the country.