From the Board…
We had a  sad start to this year with the passing of two of the pioneers in Landcare and indeed global Landcare, Horrie Poussard and Francis Steyn.
Horrie's passing was widely acknowledged in Australia. 'The man who made Landcare happen' was honoured by both the Australian government and the Victorian State government. An award in his name is planned for the next Victorian Landcare awards. You can see his tribute on our website.
Rob has made a lovely tribute to Francis below. While we miss them, we will continue to honour their legacacy through our work in global Landcare.
I would like to offer my sincere thank you to Belinda Brennan who resigned from the Global Landcare Board. Belinda joined us in 2018 and held the role of Secretary and Secretary of the ALI Fund Committee at different times over the years.
She travelled to eastern Uganda in August 2018 to help train smallholders in marketing farm produce, Landcare co-ordinators in network management, and to explore multi-country revegetation projects in southern Africa. She went back to Uganda in November 2019 to the Uganda National Landcare and Awards Conference.
The Global Landcare Program continues to fund new projects to support Landcare action across the globe through our Small Grants Program and in partnership with the Kain Foundation and Beyond Subsistence. Collectively $AUD 102,000 is being rolled out in small grants, junior landcare and woodlot programs. As we come to the end of the financial year, a reminder that your donations are always welcome!
I'd like to thank Rob Youl and Kazuki Kagohashi for successfully running the Australia Japan agroforesty tour in Toyama. We are hoping this will be the catalyst to more networking Landcare – type programs in the future.
The RMIT ACIAR Project in Fiji continues to progress under the careful watch of Mary Johnson, RMIT and Researcher/adviser Clinton Muller, RMCG consultant and Global Landcare (GL). We have now officially signed up as a partner. See more at https://www.aciar.gov.au/project/sss-2019-140
I hope you enjoy the stories below.
Andrea Mason, Chair
Vale: Francis Steyn, Global Landcare member from Western Cape South Africa
A tribute from Rob Youl
Francis was highly regarded in Landcare circles, not just in South Africa, which he knew well, but in many other countries in Africa, Australia, Asia and the Pacific region.
We saw him as unchanging and indomitable – he was always friendly, positive, humorous and unpretentious, and he welcomed everyone, epitomising the best of cosmopolitan South Africa.
I'll never forget being with him at the National Landcare conference at Mahikeng when his contingent was billeted at a game reserve outside town – I had a couple of wonderful nights with him and his colleagues, but we had first met in 1997 when Elaine Spencer-Jones brought a team to Australia.
His technical knowledge was also all embracing, and he was able to help many people and community groups become active in Landcare, especially in his beloved Western Cape.
LandCare Changing the Future of Farming in the Western Cape, South Africa
We last saw Francis online at the Sydney Landcare conference in August 2022.
His presentation stands as a summary of his work. It explored the Western Cape's many success stories, including examples of farmers protecting their water, their soil and their biodiversity while becoming more productive – the cornerstone of LandCare.
It outlined how farming challenges can be transformed into solutions and opportunities and will highlight how, by working together and with partners in government, farmers can find and take the lead in implementing innovative approaches to addressing questions around natural resource and farm management.

Membership – due July 1

Your official membership* support is essential for Global Landcare to operate our Global Landcare Program. We need the numbers to maintain The ALI Fund with Deductible Gift Recipient status. Our membership is based on the financial year so we encourage you to join with us or renew your membership.
Membership of Global Landcare does not cost anything. Go to https://globallandcare.org/membership-form/
Global Landcare Program
In this financial year we have received almost AUD $60,000 – a tremendous response and we thank all our donors. We will now work through our priorities to see where best to use these funds – stay tuned!
All donations to the Global Landcare Program are tax deductible and all the fund Board members are volunteers, 100% of your donations goes to fund projects and to support training. – and we know where our funds are going.
Global Landcare only gives funds to groups visited by its volunteer members and assessed personally, so you can be sure your donation will be spent where it is needed.
You can read about some of the projects funded at https://globallandcare.org/donate/glf-funds-and-projects/
To donate, just go to our website – https://globallandcare.org/donate/
Small Grants Program 2023
In February 2023, our Global Landcare Program funded 13 projects through the ALI Fund. Projects were from Uganda and Pakistan.
Projects ranged from community gardens with sustainable food production, drought and pest resistant coffee plantations, environmental education in schools, watering systems for gardens, sustainable land management, agroforestry and water conservation.
Schools Plantation Woodlot Grant Program
Over the last five years, Beyond Subsistence and Global Landcare have worked with approximately 30 schools in Uganda and Zimbabwe to provide community gardens and fruit trees, which has improved the landscape, provided shelter and amenity for the schools and valuable fruit and vegetables for the students during lunch times.
In addition, the students have gained valuable hands-on experience learning to grow and manage farm produce. In the same way, a few of these schools have undertaken the initiative to plant small plantations or woodlots. These woodlots have provided shade and shelter, amenity and valuable wood products such as posts, poles and fuel.
The sale of these wood products has, in turn, provided income to enable the purchase of new school equipment and facilities.
A new grant opportunity has been made available through Kabale Agroforestry Network (KAN) to suitable schools to establish a plantation woodlots thanks to the generous donation from Beyond Subsistence.
Junior Landcare Program Uganda
The Kain Foundation continues to support Uganda Landcare Network and Global Landcare for the establishment of the Junior Landcare (JLN) program in four new schools in the Masaka/Lwengo Districts.
The project focuses on building school community gardens with sustainable land management practices including land cultivation, water and soil preservation being taught to children (formally and informally in the school) and the broader community. These initiatives teach children, youth and community techniques to allow them utilise the land as a sustainable food and income source in order to become self-reliant.
The Junior Landcare Program has been run in 4 schools between 2016 and 2018, with an additional 4 schools being added to the program in 2019 and a further 4 schools were added in 2020.
Kitambuza Primary School pupils collecting water from the rain Water collecting tank
Aussie-Japan Agroforestry: Knowledge Share & Growth Opportunities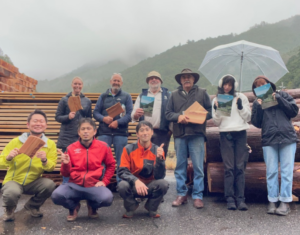 Over 12 days in late March, Rob Youl, deputy Chair of Global Landcare and Associate Professor Kazuki Kagohashi, chair of Landcare Japan and Board member of Global Landcare led a knowledge share and agroforestry tour to Japan. They were joined by agriforester Molly Marshall from Tasmania, Master TreeGrower founder Rowan Reid, Landcare stakeholders, Andrew Stewart,Otway Agroforestry Network, plus Sharlee Dunolly-Lee and Jacinta Douglas representing the Djaara community of North Central Victoria.
Broadly, the group sought to learn how forestry on private land is managed in rural Japan, and whether the Landcare experience might help revitalise these regions, which have been greatly depopulated over the last several decades. The travellers started to understand the complexities and opportunities that Japan's private forestry sector faces, and to appreciate something of the impressive traditional and contemporary philosophies, skills, diligence and exactness that characterise Japanese life and attitudes.
The group interacted with an array of land managers, foresters, farmers, entrepreneurs, sawmillers and government officials, generally concentrating on privately owned land.
Through the group's travels they were able to understand the complexities and opportunities which the Japanese forestry sector faces. The exchange was supported by the Australian-Japan Foundation and Global Landcare. Read more. Go to our Facebook page for more pics and stories!
Foraging for fungi… multiple values are managed in Japan for such commodities as maple syrup, sap water, tea, essential oils, education, biodiversity, timber and mushrooms.
From the Regions:
The Global Evergreening Alliance
There is lots of news from the GEA. It should be noted that more associations are joining the Alliance. There was a new member introductory meeting on June 1, 2023. Other meetings are scheduled as follows: Time: 6:00 -7:00 PM Canberra, Melbourne, Sydney, June 1, August 3, October 5, and December 7.
The Climate Asset Management (CAM) Program, with Kenya, Uganda, Malawi, is now establishing a Program Coordination Unit (PCU) in Nairobi and finalizing the recruitment of a program director. The recruitment for other roles is underway. They expect more staff will be joining the PCU over the next few months.
Other work is continuing across the globe – here is just one example. The Restore Africa programme is massively scaling up a range of evergreening solutions, including Farmer Managed Natural Regeneration, across degraded lands in Tanzania, Uganda, Malawi, Zambia, Kenya, and Ethiopia. Read how supporting evergreening practices can restore degraded agricultural, pastoral, and forest lands, increasing land productivity and addressing the chronic food insecurity and poverty of millions of the world's most vulnerable families. See more
For more information and news, visit https://www.evergreening.org/
View this video made available by MongaBay TV at https://www.youtube.com/watch?v=ZsxaJ_LhJ2Y
We hear that last year concerned foresters and Forestry Australia established an Australia-Ukraine forestry support project. Ukraine forest authorities have established an initial equipment manifest to help them suppress forest fires caused by indiscriminate Russian bombing.
The list of what they needed included: 10 x Fire tankers 2000-4000 litre capacity; 20 x small 'first attack' style units, 4 x4, 200-500 litre capacity; 160 x radio units; 20 x thermal imagers; 50 x thermal suits; and 30 x UAVs aka drones.
Recently, Ukraine forest authorities asked Australia about the progress of the forestry support project and when they might expect some much-needed equipment. It turns out that to overcome issues such as emergency equipment, donors are extremely wary of being involved in the purchase or donation of any item unless there exist accessible serving facilities and accessible spare parts capabilities. For these reasons, donated Australian fire-fighting equipment (operating in an extremely hostile forest environment where breakdowns may occur) could become unserviceable if spares and the capacity to effect quick repairs are unavailable. Clearly this means the best donations are money.
The African Landcare Network (ALN)
The African Landcare Network (ALN) is a network of individuals, institutions, government and non-government organizations that are committed to champion the Landcare approach in Africa. The ALN has been supported and chaired by Landcare South Africa through their national Department of Agriculture, Forests and Fisheries and the secretariat support comes through World Agroforestry (ICRAF).
These is a new free publication that will be of interest globally: "Supporting Extension Services to Scale Up Sustainable Land Management: The potential of WOCAT's tools and methods"
WOCAT is the World Overview of Conservation Approaches and Technologies with a website at https://www.wocat.net/en/ IFAD is the International Fund for Agricultural Development – https://www.ifad.org/en/
This 'Lessons Learned' publication reviews experiences from the IFAD grant "Scaling up sustainable land management (SLM) practices by smallholder farmers: working with extension services to identify, assess and disseminate SLM practices". The three-year grant (2018-2020) was aimed at piloting – and gaining insights from – the application of WOCAT's SLM tools and methods with extension services in three countries, namely Cambodia, Lao People's Democratic Republic and Uganda. Scaling up was to be achieved by working with local partners to enhance their communities' resilience to climate change shocks and other environmental pressures. The national partners were Cambodia, the Centre for Agricultural and Environmental Studies of the Royal University of Agriculture; the Lao People's Democratic Republic, the National Agriculture and Forestry Research Institute; and Uganda, the Uganda Landcare Network.
This document is based on lessons learned during implementation of the IFAD grant awarded to the Centre for Development and Environment (CDE), University of Bern, Switzerland, as the host of the World Overview of Conservation Approaches and Technologies (WOCAT) Secretariat. The authors are William Critchley (lead writer), Nicole Harari (WOCAT, CDE, University of Bern; IFAD WOCAT grant manager) and Robert Delve (Lead Global Technical Advisor, Agronomy, PMI).
As part of the publication there is an image that tells of the benefits of SLM to Ecosystem restoration and protection:
productivity, adaptation and resilience, livelihoods, land degradation neutrality, biodiversity, climate change mitigation and hydrological function.
The WOCAT website offers a link to sign up for their newsletter at http://eepurl.com/dc3TIz.
IFAD offers a wide range of free short courses online that might be very useful: see https://www.ifad.org/en/web/knowledge/e-learning
Landcare Europe
Landcare Europe has been a growing network since 2007 – see the history https://www.landcare-europe.org/about/history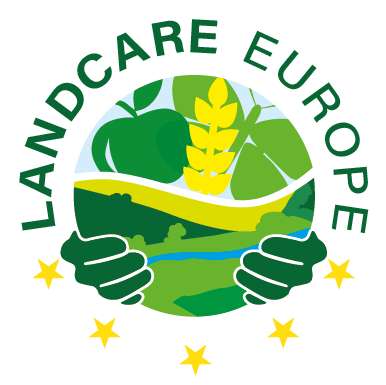 Landcare Europe has had a series of workshops and has useful information on its website at https://www.landcare-europe.org/
Vision: We believe in biodiverse and resilient ecosystems in our European landscapes providing healthy food as well as other public goods and ecosystem services that contribute to a better quality of life for people and other living beings.
Mission: Our aim is to preserve and restore biodiversity and resilience in our European landscapes in a contemporary, innovative and sustainable manner. For this we work in a cooperative approach with land users, farmers, local communities, nature conservation organisations, political authorities and decision-makers. We foster a more nature-inclusive agricultural system providing healthy food and other public goods and ecosystem services, which improve the quality of life for people and other living
Founding Conference June 7, 2023.
See the Invitation, Programme. https://www.landcare-europe.org/fileadmin/user_upload/Ressources/2023/Agenda_LE-Conference_7June2023_Brussels_01.pdf
The two workshops examples noted below are part of a series of events organised by"Landcare Europe", the network that aims to foster knowledge exchange between European Landcare associations and others on key factors for successful cooperative nature conservation. The events provide the opportunity to share experiences between participants, local farmers, decision makers, experts and project managers Landcare associations work with.
Landcare Europe Workshop – March 2023, Jaén, Andalucía, Spain
Agroforestry systems to improve biodiversity, water & soil management & economic viability in & outside Natura 2000 areas with a field trip to different project sites around Jaén (full-day / 10 hours – trip).
Landcare Europe Workshop – 18-20 April 2023, Lithuania–Klaipėda and the Delta of Nemunas river
Innovative approaches for species & habitat restoration with farmers in & outside Natura 2000 areas with a field trip around Nemunas delta river (full-day / 10 hours – trip)
See more about the activities at https://www.landcare-europe.org/activities
Image from https://www.landcare-europe.org/fileadmin/_processed_/b/1/csm_Slider_03_ce2d15d61c.jpg Peter Roggethin
Landcare in the Philippines – since 1996
Sixty-five per cent of Asia's 1.6 billion rural people earn their livelihoods from farms located on steep slopes, where soil erosion rates are among the worst in the world. Most of Asia's population lives in rural areas, where there is high population growth, extreme poverty and insecure land tenure. So the impact of soil erosion is tremendous.
Nowhere is the problem more pronounced than in rural uplands of the southern Philippines, where it poses a grave threat to sustainable farming and poverty reduction. While lowland areas have much less soil erosion, they suffer the impacts of erosion from neighbouring upland areas, and have similar population growth and poverty problems.
Many projects have tried to tackle soil erosion but with little sustained success. Landcare is a relatively new initiative that takes a different approach. First used in 1996 in the northern Mindanao municipality of Claveria, Misamis Oriental, it brought together farmers, representatives of the Claveria Local Government Unit and technical facilitators from the World Agroforestry Centre. This special partnership helped farmers to tackle erosion by involving them in the development of conservation farming technologies for steep slopes, particularly the more farmer-friendly systems such as natural vegetative strips.
The farmers themselves coined the term 'landcare' to give the initiative an identity that emphasises the 'bottom-up' farmer-driven approach, which differs from the more traditional 'top-down' processes. The initiative was an instant success; landcare groups formed and farmers across Claveria adopted conservation farming technologies at a rate rarely before observed in the Philippines.
As of January 2008, LFPI took over responsibility for the strategic planning and support processes of the ACIAR–AusAID Philippines–Australia Landcare Project. This is a dream come true for Maria Aurora Laotoco, or 'Au' as she prefers to be called, the Executive Director of the Foundation since 2005.
Read the full story at https://www.aciar.gov.au/sites/default/files/legacy/node/10581/MN138%20Part%203.pdf
Pakistan Landcare
6 Months (from January to June, 2023) Activities Report:
Urban Landcare:
3 rooftop gardens established in Lahore city for vegetables and fruits.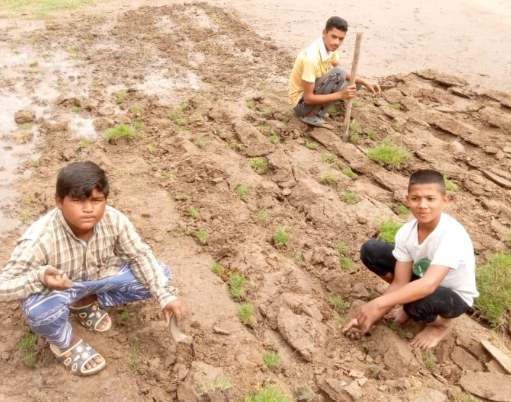 Project proposal (submitted to GL as Board Member) for Establishment of 200 Horticulture Organic gardens at Landcare Farmers' fields in 26 Villages of Pakistan.
Visited Landcare Farmers for the identification of beneficiaries for the same Project in one Village , Khushpur.
Established Junior Landcare group of Government St. Thomas High School Khushpur Pakistan with kind collaboration of Headmaster namely; Zeeshan Yousaf. 
The group is maintaining school ground for grasses and lawns for flower trees especially Rose Plants. Ground fence is also maintained for greenery. Flower beds are also prepared and Farm Yard Manure is spread in the same beds. Junior Landcare group is planning for summer vegetables in the school compound.
We had our First Junior Landcare meeting on June 5, 2023 ; World Environment Day.
Farm Landcare:
Regarding Farm Landcare we have reports on general Farming including rearing poultry birds on small scale for eggs and meat purposes in another village No 58/ 4 L DT. Sahiwal Pakistan.
We had a lady agricultural Expert visitor from Thailand who will work with Farmers in the same Region on Landcare.